Kala Academy Goa is celebrating Gomant Rangabhoomi Din on 11th July  every year  i.e  the Birth Anniversary celebration of Late Krishnambhatt Bandkar, Goan saint poet and playwright. The function which is re-scheduled will now be held on Thursday, 23rd August 2018  at 5.00  p.m. at the Dinanath Mangeshkar Kala Mandir,  Kala Academy Complex Panaji Goa
Shri. Suresh alias Baba Parsekar well known theatre personality and State Cultural Awardee of Govt of  Maharashtra will be the Chief Guest whereas Shri Govind Gaude, Minister for Art & Culture, Govt. of Goa & Hon'ble Chairman of Kala Academy will preside over the function. Shri. Daulat Hawaldar, IAS, Secretary (Finance & Art & Culture), Govt. of Goa, will grace the function as the Guest of Honour.
On this occasion, Krishnambhat Bandkar Puraskar awards of Gomant Rangbhoomi Din and Rangsanman Puraskar awards of World Theatre Day for the year 2017 and 2018 will be presented to Goan theatre personalities who have rendered their yeomen contribution to Goan theatre stage in various capacities like acting, direction, Music direction, technical support etc, will be felicitated on this occasion.
Krishnambhat Bandkar Puraskar  carries an amount of  Rs.15,000/- each whereas Rangsanman Puraskar carries an amount of Rs.20,000/- each, besides mementoes, shawl etc. The recipients of  Krishnambhat Bandkar Puraskar for the year 2017 includes Smt. Ashwini Zambaulikar, Shri. Tulshidas Laxman Raut, Shri. Namdev Shet, Shri. Shivaji Ganpat Desai, Shri. Ramkrishna Surlakar and Shri. Narayan (Nana) Asolkar, whereas for the year 2018 includes Shri. Vinayak Desai, Shri, Narayan Laxman Naik, Shri. Keshav Kamat, Shri. Ramanand K. Joshi, Shri. Raghuvir Savordekar and Smt. Mangala Jambale.
The recipients of Rangsanman Puraskar for the year 2017 includes Smt. Gauri Avudhut Kamat, Shri. Rajeev Hede,  Shri. Prasad Gurav, Shri. Dnyanesh Moghe, Shri. Eknath Mahadev Naik Mangeshkar and Smt. Jyoti Kunkoliekar whereas for the year 2018 the list includes  Shri. Raghunath Sinai Sacordeker, Shri. Rajesh Pednekar, Smt. Samradni Marathe, Shri. Digambar Parab, Shri. Prashant Mardolkar and Shri. Jeevan Mayekar.
The felicitation function will be followed by a drama "Aahe Manohar Tari" to be staged by Natya Mohini, Mardol. The play is directed by Shri. Prashant Mardolkar, well known Goan Director and theatre artist.
The programme is open to all. Kala Academy appeals general public and theatre lovers to attend the function and also to witness the play in large numbers.
Brief profile of Shri. Suresh alias Baba Parsekar: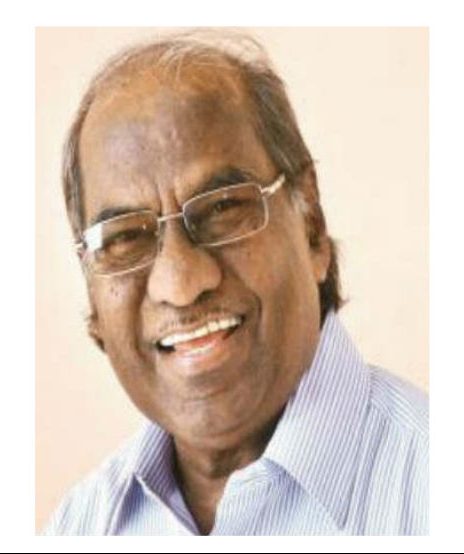 Shri. Suresh alias Baba Parsekar  originally hails from Pernem Talukar. He is alumni f J.J College of Art, Mumbai.  During his stint at J.J College, Shri Parsekar came in contact with renowned theatre personality Shri. Damu Kenkre, who spotted the talent of Shri.Parsekar and assigned him the responsibility of set designs for One Act Play Competition of Bhartiya Vidhya Bhavan, Mumbai. This was the turning point in the career of Shri. Baba Parsekar who never looked back after his entry on the professional and competitive theatre circuit of Mumbai. He has carved a niche for himself as a set designer of repute and he has executed set designs of almost 500 plays on the professional and competitive theatre stage.
He is the recipient of Govt. of Maharashtra's Prabhakar Panshikar's Rangbhoomi Jeevangourav Puraskar.
Photos of 24 felicitants